Border Terrier and Border Terrier Puppies and Stud Dogs
Quote:My little dog - a heartbeat at my feet.
~ Edith Wharton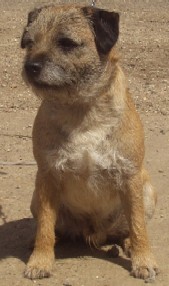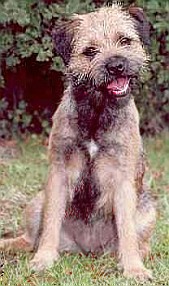 On the left we have our Border Terrier Gus.

Gus has a wonderful temperament and gets on with other dogs and children. Basically he's very laid back and loves his cuddles but he retains the keen border terrier instinct.
To the right we have Lilly. Like Gus she's gentle and has an even temperament.
We currently (Dec 2018) have 1 border puppy available

new to Border Terriers?
If you are new to 'Border Terriers' then you might like to read about Border Terriers... or view the breed standard...
puppy breeders -us - and
puppy farms
Before you continue a word please about Puppy Breeders - us - and the infamous Puppy Farms - follow this link to read about the cruelty of puppy farming - then use your back button to return to us, a caring Breeder,We are both Kennelclub Assured Breeders and hold a current breeders licence No:- ABR0010 isssued by West Lindsey District Council.
We are a small kennel but have been around for a long time, 30 year anniversay was in 2008. We originally made our name with Boxers and Briards as Starwell Kennels - then several years ago after a bit of nagging from our daughter - she loved this breed - we moved into Border Terriers. Follow about us... for more information or read our Breeders On Line Profile.... We are also listed on the Champ Dogs site...Contact us for more information....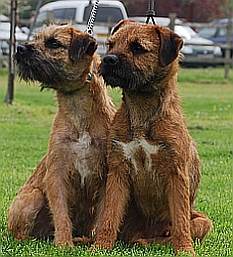 Gilbert and Daughter Lucy.
(view pictures of 'Gilli' and Lucy)
Gilbert is truly loveable He's into everything but still takes timeout for a bit of tlc. He's a true 'Border Terrier'.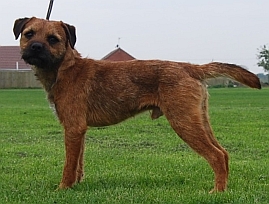 Contact us for more information.
or view 'Gilli's' pedigree.
Choose one of us:
Catalan Sheepdog Puppies (external)
Other Links:
Briard:
Catalan Sheepdog: